Wellington, FL – December 26, 2022 – Having distributed $17.7 million to 294 Palm Beach County non-profit organizations to date through the Great Charity Challenge sponsored by Fidelity Investments® (GCC), the team at the Wellington International has witnessed how partnerships have the power to shape communities and create a genuine impact.
As we gear up for an exciting 14th edition, the GCC is calling out to individuals, families, foundations, and businesses to unite and be the change for our neighbors in need.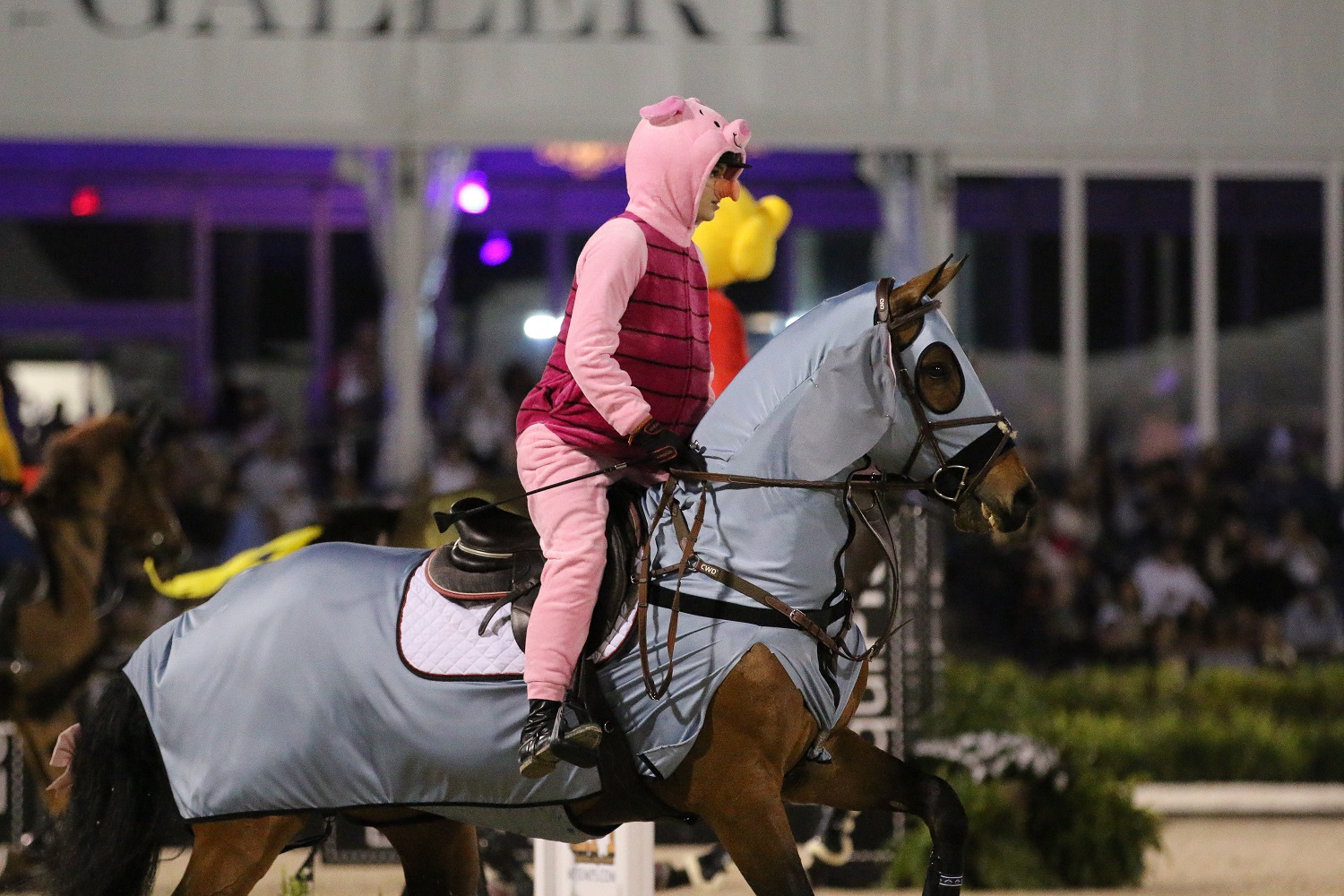 Blending philanthropy with equestrian sport, the exciting show jumping event brings hope to more than 40 Palm Beach County charities every year at Wellington International. With a goal of distributing over $1 million in one evening, prize money for participating charities ranges from $100,000 to $1,000, ensuring that every charity is a winner.
New this year! Charities will be randomly selected on the evening of Saturday, January 7, 2023, in the company of donors and sponsors of the 2023 edition. Selected organizations will compete on Saturday, February 4, 2023, for a chance to win up to $100,000.  Additional smaller grants will also be awarded leading up to event, via a random selection process for non-profits who pass the GCC's vetting process. These grants will range between $1,000 and $10,000.
With so many worthwhile non-profits in the community, the GCC's thorough vetting process identifies the organizations that will create the most influential impact in the community. Furthermore, the event redistributes 100% of donations received, making all contributions fully tax deductible thanks to Wellington International's generosity of covering all costs associated with the community effort.
Organizations benefiting from the GCC serve and support many different sectors of the Palm Beach Community including veteran aid, animal advocacy and rescue, foster care, senior citizen care, and family support, to name just a few. For a full list of recipients and benefiting charities to date, including their most recent fund use reports, please visit: www.greatcharitychallenge.com
"While the needs of local non-profits are extensive, we are beyond blessed to be surrounded by such a generous community here in Wellington," said Anne Caroline Valtin, Executive Director of the GCC. "Year after year, the event continues to grow and thrive, thanks to our many donors and sponsors who step up, creating a genuine impact for Palm Beach County based organizations and the clients they serve."
Donations and sponsorships ranging from $50 to $200,000 help the GCC reach and exceed its goal of raising over $1 million each and every year.
Customized sponsorship opportunities start at $500 while donations of all levels are welcomed; please visitwww.greatcharitychallenge.com for additional information on how to become part of this movement and community effort.
The GCC competition, to be held during the 2023 Winter Equestrian Festival at Wellington International, will offer free general admission on Saturday evening, February 4, 2023, at 6:00 PM. Free parking will be located at 13500 South Shore Blvd., Wellington, FL 33414, home to the Adequan Global Dressage Festival show grounds.
For the latest event information, application process, and sponsorship opportunities, please visit www.greatcharitychallenge.com and follow the event on Facebook @greatcharitychallenge and Instagram at @great_charity_challenge.
About Fidelity Investments®
Fidelity's mission is to inspire better futures and deliver better outcomes for the customers and businesses we serve. With assets under administration of $9.6 trillion, including discretionary assets of $3.6 trillion as of September 30, 2022, we focus on meeting the unique needs of a diverse set of customers. Privately held for over 75 years, Fidelity employs more than 60,000 associates who are focused on the long-term success of our customers. For more information about Fidelity Investments, visit https://www.fidelity.com/about­fidelity/our-company.
About Wellington International 
Wellington International is the home of the internationally recognized Winter Equestrian Festival (WEF) in addition to 28 weeks of the Annual Series horse shows. WEF came to Wellington in 1974 and boasts more than 155 acres, 18 competition arenas, over 400 permanent equine stalls, horse trails, pedestrian paths, and golf cart tracks. This award-winning venue operates the largest and longest-running hunter/jumper horse show in the world while annually welcoming thousands of riders from all 50 states and more than 42 countries. In addition to equestrian sporting events, Wellington International offers VIP, hospitality, event spaces, world-class shopping and much more!  With the support of their parent company, the Global Equestrian Group (GEG), Wellington International is focused on the future of equestrian sport to better serve exhibitors, stakeholders, and community. To learn more about Wellington International, visit www.wellingtoninternational.com.