Wellington- January 29, 2022 – American cultural anthropologist and writer Margaret Mead once stated: "Never doubt that a small group of thoughtful, committed, citizens can change the world. Indeed, it is the only thing that ever has."
The above stands true as donors and sponsors of the Great Charity Challenge sponsored by Fidelity Investments® (GCC) are joining forces once again to support Palm Beach County charities. Founded by father/daughter team of Mark and Paige Bellissimo in 2009, the event has acted as a catalyst for charitable giving over the last 12 years, distributing a phenomenal $15.9 million to 276 local non-profit organizations.
After holding last year's event virtually for spectators and charities, the 13th annual GCC looks forward to welcoming back the public to the Palm Beach International Equestrian Center on Saturday, February 5, 2022, as part of the Winter Equestrian Festival (WEF). The evening will feature an exciting show jumping competition with riders dressed up in costumes and horses adorned to match them. This year's theme of "Children's Story Books" will not only shine light on the importance of literacy but also capture the imagination of all who attend.
Thirty-three non-profit organizations, who were randomly pre-selected to participate in the event, will meet their paired equestrian teams and sponsors to receive a share of the $1.7 million purse that evening. The winning team's nonprofit will receive $100,000 while all pre-selected participants are guaranteed a minimum grant of $15,000. To view the full list of participating charities (listed alphabetically), please visit: https://gcc.coth.com/directory/List/type/69.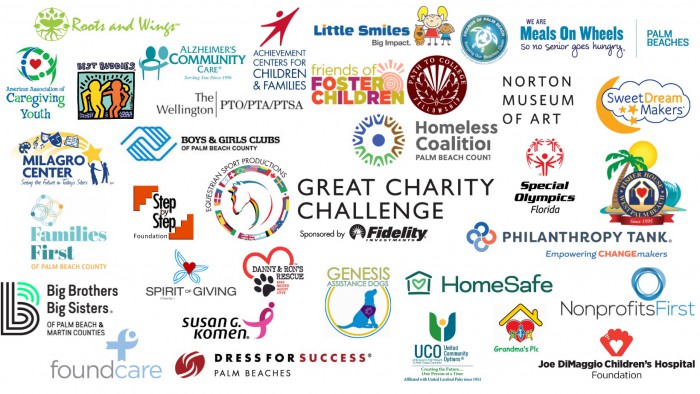 "We invite you to join us for an extraordinary evening at the Palm Beach International Equestrian Center," commented Mark Bellissimo. "Year after year, we are inspired to see the community come together to bring additional funding to local organizations, empowering them to create change in their own backyard."
In addition to the non-profits competing in the event, the evening will feature its inaugural Pet Parade and Costume Contest, generously presented by the Postage Stamp Farm Foundation. By dressing up with their favorite pet, children will represent pre-selected non-profit organizations and celebrate the power of doing good at any age. Each entry is guaranteed $1,000 towards their cause; the 15 pre-selected non-profit organizations will share $25,000 in prize money.
The Ziegler Family Foundation, founding member of the GCC Grand Prix Society, a donor group reserved for contributors of $50,000 or more, will also award $50,000 worth of additional grants to keystone organizations in Palm Beach County.
Donations and sponsorships from local families, foundations, businesses, equestrians, and more, ranging from $5 to $200,000, are what made the event reach its fundraising goal of more than $1 million this year. To view a list of the event's generous donors, please visit: https://gcc.coth.com/page/2022-gcc-thanks-to-our-sponsors.
Equestrian Sport Productions, the PBIEC operating organization that oversees equestrian events at the venue throughout the year, and PBIEC owner Global Equestrian Group donate the facility, staff, and infrastructure to ensure the success of the charitable event and guarantee that 100% of the funds raised are redistributed in the community.  Visit https://gcc.coth.com/page/donate2022 for additional information on how to contribute to this community effort.
"We couldn't be more grateful for the outpouring of support surrounding this year's event," commented Executive Director Anne Caroline Valtin. "From the generous donors and sponsors, to the riders who volunteer their time and mounts, along with the incredible non-profits who work tirelessly to better serve the community and address local challenges, joining us for the evening will rekindle your faith in humanity."
The GCC competition will offer free general admission and will be held Saturday evening, February 5, 2022, at 6 p.m. at PBIEC during WEF's "Saturday Night Lights." Free parking will be located at 13500 South Shore Blvd., Wellington, FL 33414, home to the Adequan® Global Dressage Festival show grounds.
For the latest event information, please visit www.greatcharitychallenge.com and follow the event on Facebookand Instagram.
---
About Fidelity Investments
Fidelity's mission is to inspire better futures and deliver better outcomes for the customers and businesses we serve. With assets under administration of $11.5 trillion, including discretionary assets of $4.4 trillion as of November 30, 2021, we focus on meeting the unique needs of a diverse set of customers: helping more than 40 million people invest their own life savings, 22,000 businesses manage employee benefit programs, as well as providing more than 13,500 institutions with investment and technology solutions to invest their own clients' money. Privately held for 75 years, Fidelity employs more than 55,000 associates who are focused on the long-term success of our customers. For more information about Fidelity Investments, visit https://www.fidelity.com/about-fidelity/our-company.
About the Winter Equestrian Festival
The Winter Equestrian Festival (WEF), known as the "Winter Equestrian Capital of the World," is the world's largest and longest running equestrian festival in the world, located in Wellington, Florida. The equestrian industry adds more than $100 million to Palm Beach County's economy each year and provides more 900 jobs for the area. WEF is the proving ground for the Olympic Equestrian sport of show jumping. WEF is run by Equestrian Sport Productions, which also operates the Adequan® Global Dressage Festival. For more information on WEF, please visit www.PBIEC.com.